Info at a Glance
 Business Hours:

Monday to Thursday  10am to 6pm
Friday                    10am to 5pm
Closed Saturday, Sunday & Holidays
 58 Main Street
Flin Flon, MB, R8A 1J8

Phone # 204-687-3397
Fax #     204-687-4233

The Flin Flon Public Library offers Books, Audio Books, Magazines and DVD's for lending
A beautiful, newly designed children's area, complete with Lego table, and toys for your enjoyment
Children's New Release Books
New Beginner Books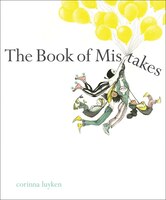 One eye was bigger than the other.  That was a mistake.
The weird  frog-cat-cow thing? It made an excellent bush.
And the inky smudges… they look as if they were always meant to be leaves floating gently across the sky.
As one artist incorporates accidental splotches, spots, and misshapen things into her art, she transforms her piece in quirky and unexpected ways, taking readers on a journey through her process. Told in minimal, playful text, this story shows readers that even the biggest "mistakes" can be the source of the brightest ideas—and that, at the end of the day, we are all works in progress, too.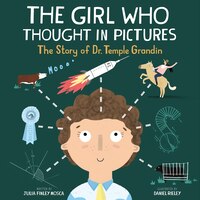 If you've ever felt different, if you've ever been low,if you don't quite fit in, there's a name you should know... Meet Dr. Temple Grandin - one of the world's quirkiest science heroes! When young Temple was diagnosed with autism, no one expected her to talk, let alone become one of the most powerful voices in modern science. Yet, the determined visual thinker did just that. Her unique mind allowed her to connect with animals in a special way, helping her invent groundbreaking improvements for farms around the globe!The Girl Who Thought in Pictures: The Story of Dr. Temple Grandin is the first book in a brand new educational series about the inspirational lives of amazing scientists. In addition to the illustrated rhyming tale, you'll find a complete biography, fun facts, a colorful timeline of events, and even a note from Temple herself!
---
New Junior Books
Farway Gaius McCarthy was born outside of time. The son of a time traveler from 2354 AD and a gladiator living in ancient Rome, Far's very existence defies the laws of nature. All he's ever wanted was to explore history for himself, but after failing his entrance exam into the government program, Far will have to settle for a position on the black market-captaining a time-traveling crew to steal valuables from the past.
During a routine heist on the sinking Titanic, Far meets a mysterious girl named Eliot who always seems to be one step ahead of him. Eliot has secrets-big ones-that will affect Far's life from beginning to end. Armed with the knowledge that history is not as steady as it seems, she will lead Far and his team on a race through time to set things right before the clock runs out.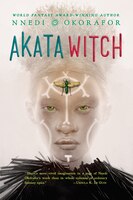 Twelve-year-old Sunny lives in Nigeria, but she was born American. Her features are African, but she's albino. She's a terrific athlete, but can't go out into the sun to play soccer. There seems to be no place where she fits in. And then she discovers something amazing—she is a "free agent" with latent magical power. Soon she's part of a quartet of magic students, studying the visible and invisible, learning to change reality. But will it be enough to help them when they are asked to catch a career criminal who knows magic too?
Ursula K. Le Guin and John Green are Nnedi Okorafor fans. As soon as you start reading Akata Witch, you will be, too! 
---