Info at a Glance
 Business Hours:

Monday to Thursday  10am to 6pm
Friday                    10am to 5pm
Closed Saturday, Sunday & Holidays
 58 Main Street
Flin Flon, MB, R8A 1J8

Phone # 204-687-3397
Fax #     204-687-4233

The Flin Flon Public Library offers Books, Audio Books, Magazines and DVD's for lending
A beautiful, newly designed children's area, complete with Lego table, and toys for your enjoyment
Children's New Release Books
New Beginner Books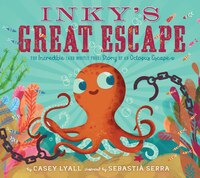 In April 2016, The New York Times published an article about an octopus named Inky who escaped from the National Aquarium of New Zealand through a drainpipe and into the sea. In this charming fictionalized account, Inky, worn out from his exciting life in the ocean, has retired to the aquarium. There he quietly plays cards, makes faces at the visitors, and regales his tankmate Blotchy with tales of his past adventures. Then Blotchy dares Inky to make one more great escape: out of their tank. Will Inky succeed?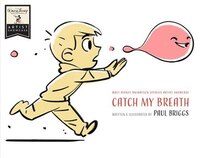 Breath . . . it inspires so many silly sayings.Let me catch my breath.You take my breath away.I need a breath of fresh air.And how did little white flowers come to be known as Baby's Breath?Breath is a mystery in more ways than one. And this story is all about breath: losing it, trying to find it, even trying to buy it. In the imagination of Paul Briggs, a boy's breath becomes personified, and it zooms away through farm, forest, and sea, returning only when the boy least expects it.
---
New Junior Books Greg Heffley and his family are getting out of town.

With the cold weather and the stress of the approaching holiday season, the Heffleys decide to escape to a tropical island resort for some much-needed rest and relaxation. A few days in paradise should do wonders for Greg and his frazzled family.

But the Heffleys soon discover that paradise isn't everything it's cracked up to be. Sun poisoning, stomach troubles, and venomous critters all threaten to ruin the family's vacation. Can their trip be saved, or will this island getaway end in disaster?
---